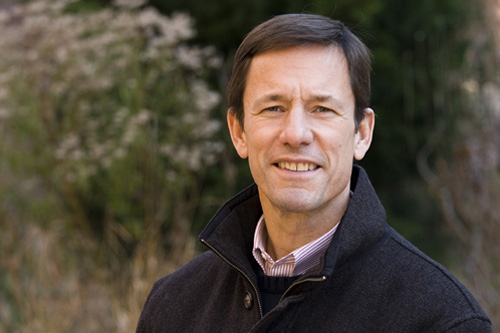 Are you interested in learning more about the man behind The Nature Conservancy? Join our president and CEO, Mark Tercek, this Thursday, June 7, from 12-12:30pm EDT for a Twitter chat.
@MarkTercek and @nature_org will be answering your questions during this 30-minute Twitter chat. Ask Mark about his recent profile in Bloomberg BusinessWeek or his marathon training with Team Nature — anything goes! This is your chance to get to know our CEO.
To participate, follow @MarkTercek and @nature_org on Twitter, and be sure to include the hashtag #AskMarkT in your tweets to follow along and contribute to the conversation.
If you have a question that you'd like to Mark to answer, please post a comment below. We'll select a handful to answer during the chat.
We look forward to tweeting with you. Don't forget to follow hashtag #AskMarkT!
What would you like to ask Mark?
[Image: Mark R. Tercek photographed at the Conservancy's Worldwide headquarters in Arlington, VA. Image source: Erika Nortemann/TNC]
Tags: @MarkTercek, @nature_org, CEO Mark Tercek, Mark Tercek, The Nature Conservancy, Twitter, twitter chat