For Green Gift Monday we've been trying to find some fun gifts that are eco-friendly. Dave already shared 10 great gift ideas for green geek dads from Etsy. Kerry followed with 10 for green geek moms. Now it's my turn.
TreeHugger was one of the first partners to join Green Gift Monday. They also have a great holiday gift guide. It has over 100 gift ideas in 10 categories. Keeping with the top 10 theme, I'll give you my favorite one from each category.
If you don't know Mark Bittman, you're welcome. The New York Times columnist and best-selling author looks at the links between global warming, obesity and our overconsumption of unhealthy foods. The Food Matters Cookbook has over 500 simple and healthful recipes, including meals that can be made ahead for busy weeknights. Sold!
OK, I don't really fit in this category. Usually the last thing I say to my wife before I leave our bedroom in the morning is, "Which shoes?" Luckily you don't need any style at all for this idea. A donation to Bead for Life helps teach women in Uganda how to make beads from scrap paper and then create jewelry. After 18 months they're able to start their own business.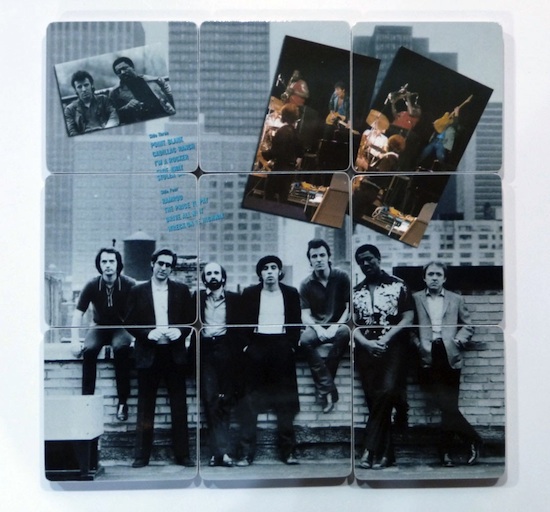 You know what I LOVE getting for the holidays? Coasters. I mean who doesn't? They keep condensation from staining your tables and your drink is slightly closer to you.
OK, normally getting coasters would be about as exciting as unwrapping a toothbrush. But these upcycled coasters are made from vintage album covers and the vinyl is formed into a tray that holds them. There are hundreds of classic (and not-so-classic) albums from which to choose.
I have a mobile phone. I know, space-age modern. The thing is, it needs to be charged all the time. The Volt-Star EcoCharger can get it back to full power in less time. And when it's fully charged the EcoCharger stops pulling idle current which can cut energy usage by 10%.
Help your kids cultivate their creativity with the Bookmaking Kit by Artterro. The handmade papers mean no two kits are the same. Kids can write, draw and then (with a parent's help) use needles and thread to put it all together in a book.
Speaking of paper, the notecards and journal in this set from Uncommon Goods are unique. No trees killed here. This paper is 100% elephant poo. They have a diet that's high in fiber so it's well-suited for the paper-making process. That, my friend, is a renewable resource.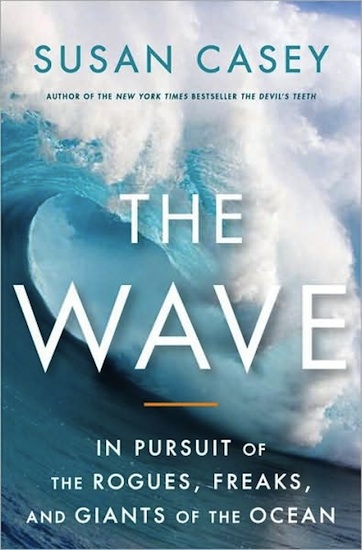 Yeah, I know. It's the Outdoors Enthusiast category and I picked a book. But I am fascinated by big wave surfing and it does not happen much in the greater Washington, DC area. Susan Casey takes you on a journey around the globe looking for the biggest swells. She also talks to scientists about the effect of climate change on the world's waves.
It's already a pretty cool looking vase. Then you realize that inside is a self-sustaining Living Ecosystem from Viva Terra. The shrimp, algae and plants only need indirect sunlight to survive. If only I were that simple.
I have most of the things I need for working out, and we covered food with the Bittman cookbook, so now it's time to get organized. The Ecosystem Notebook is made from 100% post-consumer recycled paper and comes in weekly or monthly formats. Use it to keep track of workouts and plan meals. Also, when you're stuck in an incredibly boring meeting you can doodle pictures of yourself as a superhero. I think. I've never done that myself.
This one costs a little more than the others but it could be worth it. The Windstream Bike Power Generator takes the energy you use pedaling to charge a 12v battery. They suggest that you teach your kids the importance of energy by having them power their TV time. See, everybody wins.
Tags: 100% post-consumer recycled paper, 12v battery, artterro, bead for life, big-wave surfing. living ecosystem, bike power generator, bookmaking kit, coasters, ecocharger, ecosystem notebook, elephant poo, etsy, green gift ideas, holiday gift guide, mark bittman, susan casey, the food matters cookbook, the wave, Treehugger, Uganda, uncommon goods, upcycled, vintage album covers, vinyl, viva terra, volt-star, windstream